Vacmaster 38 litre Wet/Dry vacuum M Class vacuum cleaner. Model number VMVDK1538SWC-06.
Approved for M class vacuuming of hazardous dusts.



,
Vacmaster 38 litre Wet/Dry vacuum cleaner with HEPA filter. Model number VMVK1638SWC. Powerful1300W two-stage motor with a ball bearing construction for longer life. Suitable for commercial and industrial use.

In the box: Hose, push/pull handle, steel tubes, squeegee floor tool, crevice tool, round brush, accessory pouch, high-efficiency fine dust filter bag, microfibre pre filter, HEPA cartridge filter, HEPA exhaust filter, foam filter, power tool adaptor.

2 Year Limited Warranty.
Vacuum cleaners of dust category M according to IEC/EN 60335-2-69 for dry vacuuming of hazardous dusts with an exposition limit value 'â•0.1 mg/m3.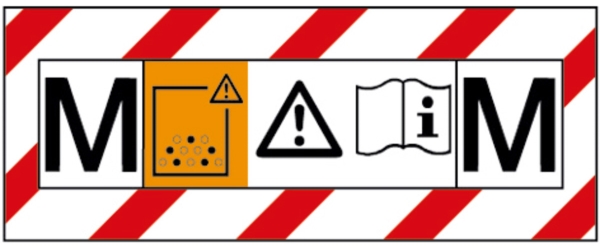 Features:
- a high efficiency single fan motor, providing maximum airflow and performance at an economical cost;
- click and fit power head attachment for easy removal and attachment;
- push and clean filtering system;
- air flow sensore emits warning flash lights;
- power take-off (PTO) for both wet and dry vacuum cleaning;
- full anti-static for whole accessories system;
- metal locking clasps, metal casters and large rear wheels for easy movability across different surfaces
- variable suction power by dial.
Technical Specifications:
- Tank capacity: 38L
- Motor: 220-240V~ 50Hz
- Motor watts: 1500W
- Sync Function (PTO*): Yes
- Max. Power Consumption Of the Power Tool Take-Off Socket Outlet: 800W for SAA Socket
- Motor type: Single stage motor
- Max Airflow: 71L/s /255.6m3h
- Max Vacuum Pressure: 25kPa / 250hPa
- Hose length: 2.5m crush resistant + real anti-static
- Accessory diameter: 35mm
- Cord length: 10m soft rubber
- Approx working reach: 14m
- Tank type: Stainless steel
- Weight: GW: 14.0kg
- Warranty: 2 Year Limited
What Is Power Take Off (PTO)?
A vacuum cleaner with Power Take Off is essentially a portable dust extraction unit, often used by carpenters, builders and renovators to capture wood and masonry dust before it spreads. Helping to reduce exposure to potentially hazardous dust, whilst also keeping homes and working environments clean.